Staff
Nila Gonzales, Interim Executive Director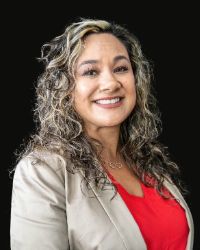 On August 18, 2020, the TJPA Board of Directors unanimously appointed Nila Gonzales as the Interim Executive Director. Ms. Gonzales has served as the Chief of Staff since 2010; she joined the TJPA in 2005 as the Office Manager. Prior to joining the TJPA, Ms. Gonzales worked for the City and County of San Francisco as the Mayor's Director of Scheduling and subsequently for the Department of Children, Youth, and Families. Before that, she had a successful career with the San Francisco Chronicle.
As a San Francisco native, Ms. Gonzales has devoted her career to serving the City she grew up in. She advocates for innovation while preserving the innate charm and community vibe of the City. The Transbay Program is a dream project for her as it symbolizes the infinite possibilities of her hometown. Ms. Gonzales is personally involved in the community and currently sits on the Board of Directors for Young Women's Freedom Center/Center for Young Women's Development.
In her new role as Interim Executive Director, Ms. Gonzales's purpose is to dutifully lead the TJPA and advance the Transbay Program by delivering the Downtown Rail Extension/Phase 2, in collaboration with the San Francisco Peninsula Rail Program Executive Steering Committee, and operating the Salesforce Transit Center and Salesforce Park in a world-class, cost effective manner in partnership with regional leaders, transit agencies and neighborhood stakeholders.

Erin Roseman, Chief Financial Officer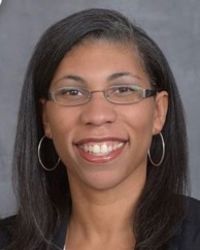 Erin Roseman joined the TJPA in March 2019.  She brings 18 years of experience in finance of which 14 years were in local government.  Most recently she was the Assistant Director of Finance for the City of Arlington in Texas with responsibility over budget, treasury, and debt functions.  She holds a Master of Public Administration and a Master of City and Regional Planning from the University of Texas.  Ms. Roseman is an active member of the Government Finance Officers Association and she is also an Officer of the TJPA.
Araceli Fierro, Finance Manager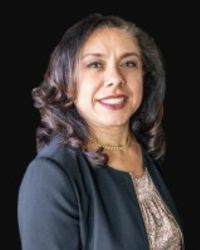 Araceli Fierro joined the TJPA in September 2008 following a long career with Redwood City, where she started as an account clerk and was successively promoted ultimately to senior accountant.  Ms. Fierro also served briefly as Assistant Controller at the Presidio Trust.  Originally hired as TJPA's Financial & Systems Accountant, Ms. Fierro took on the additional role of HR Analyst in 2015; she was promoted to Finance Manager in December 2019.
Dennis Turchon, Senior Construction Manager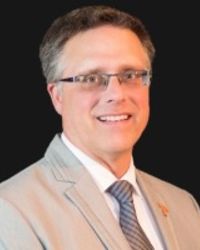 Dennis Turchon joined the TJPA in 2013 after working for the California Department of Transportation (Caltrans) for 25 years. Mr. Turchon worked in various different Caltrans districts throughout the State, with 24 of those years in their construction division. Noteworthy projects in San Francisco that he handled as construction manager are the SFOBB West Approach replacement, the SFOBB West Span superstructure seismic retrofit, the SFOBB South/South detour and most recently the Doyle Drive Replacement (Phase 1). He is a licensed civil engineer in the State of California and is a graduate of the University of Cincinnati with a bachelor of science degree in civil engineering.
Edmond Sum, Engineering Manager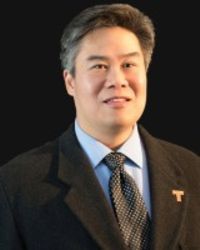 Edmond Sum joined the TJPA in 2006 from EPC Consultants, Inc., a San Francisco-based program/construction management firm where he practiced as a professional engineer. Mr. Sum has provided technical expertise on major projects for the City and County of San Francisco (DPW's Bureau of Construction Management and SF International Airport), Bay Area Rapid Transit and the San Diego County Water Authority, among others.
Rodney Harris, Chief Security Officer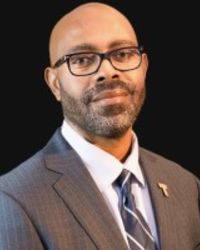 Rodney Harris joined the TJPA in December 2017 as the Deputy Chief Security Officer and became the Chief Security Officer in February 2020. He is responsible for the Safety and Security Program of the Transbay Program, including overseeing the daily physical security operations at the Transit Center and oversight of the TJPA's comprehensive security and emergency management programs. Prior to joining TJPA, Mr. Harris served as the Security Manager for the Southern California Regional Rail Authority-Metrolink and he led the efforts on the design and development of Metrolink's physical security program with over $15 million in federal and state railroad security grants. Prior to Metrolink, he worked in various leadership roles within the Aviation Security industry on the enforcement of CFR 49 Part 1542 (Airport Security). Mr. Harris has had the honor and privilege of serving in a leadership role protecting some of the most significant events, assets, and buildings in the United States which has allowed him to gain specific knowledge in security operations, emergency management, law enforcement operations, security awareness training, and technical fluency in the design, implementation, and management of physical security systems. He has a Bachelor of Science from Troy University, an Airport Certified Employee-Security (ACE), and a Certified Protection Professional (CPP).

John Updike, Facility Director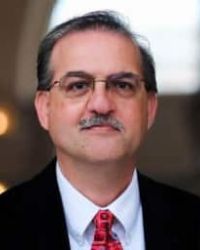 John Updike joined the TJPA in May 2020 as Facility Director, with three decades of wide-ranging public service experiences in Arizona and California. He has a deep real estate transaction and facility management background from 20 years at the City of Tucson, AZ, leaving there as the Real Estate Administrator to move to San Francisco. That was followed by 14 years at the City and County of San Francisco, much of that time as Director of Property, overseeing 4,000,000 square feet of assets across a portfolio of over 60 buildings, and advising the Mayor and Board of Supervisors on all real estate transactions.
He is thrilled to have the opportunity to guide this iconic facility after having been a part of the original acquisition program, the financing effort, and helping to develop the vision for the Center's operations. As a resident of the downtown area, John looks forward to ensuring this property is a best-in-class, vibrant and welcoming transportation and commercial hub for residents, commuters and tourists alike.
A graduate of the University of Arizona in Regional Development, John serves on several Boards that make San Francisco a safer and more sustainable City, and in his spare time enjoys time with family and cheering on his beloved Green Bay Packers and UofA Wildcats!
Jason Blick, IT Director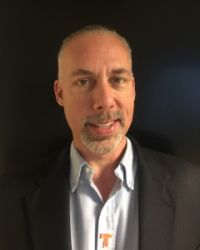 Jason Blick joined the TJPA as IT Director in February 2019 and brings more than 21 years of Information Technology experience. He came from NetXperts where he was the VP of Engineering focused on day to day operations, overarching project management, vendor relationships and leading their team of engineers. Prior to that Mr. Blick served as a Consulting Systems Engineer for World Wide Technology (WWT) primarily supporting the Kaiser Permanente account from a pre sales perspective positioning, designing and selling network solutions. He holds several Information Technology (IT) certifications including Cisco Certified Network Associate in Wireless (CCNA Wireless), Cisco Certified Network Associate in Routing and Switching (CCNA Routing & Switching), Cisco Certified Design Associate (CCDA), Cisco Meraki Network Associate (CMNA), and Microsoft Certified Systems Engineer (MCSE).
Hakam Hendi, Accountant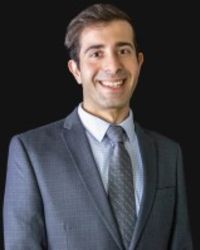 Hakam Hendi joined the TJPA in early 2017. He began his accounting career in 2010 at Hikma Pharmaceuticals in Jordan, where he was promoted to senior accountant. His love for transportation made accepting a position in the finance department at the Royal Jordanian Airlines in 2014 an easy decision. Mr. Hendi then joined Ernest & Young in Saudi Arabia as an associate auditor in 2015. In 2016 he relocated to San Francisco; working with the TJPA has enabled him to continue his passion in the transportation industry.
Julie Markus, Executive Assistant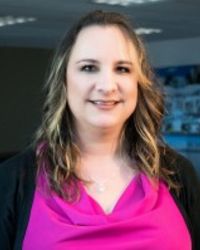 Julie Markus joined TJPA in May of 2017 and brings over 15 years of administrative experience in the engineering field.  Before joining TJPA, she worked for Fluor Corporation, in the Mining and Metals division in Dublin, CA, as a Senior Administrative Associate supporting a team of ten lead Engineers on various mining projects.  Previous to that, she worked for Berryman & Henigar, Inc., a Civil Engineering firm in Pleasanton, CA for eight years and worked closely with Municipalities in the areas of plan review and building inspection.  Ms. Markus hoped to someday land her dream job in San Francisco, and she feels extra fortunate working for the agency who oversees the "Grand Central Station of the West".
TJPA Officers
The Officers of the TJPA are the Chair, Vice Chair, Executive Director, Secretary and Chief Financial Officer.
---
In compliance with California Assembly Bill 2040, you may visit http://publicpay.ca.gov/ for compensation information.