About the Board
The TJPA Board of Directors is comprised of representatives from the City and County of San Francisco, including the Office of the Mayor, the SF Municipal Transportation Agency (SFMTA) and the Board of Supervisors; the Alameda-Contra Costa Transit District (AC Transit); the Peninsula Corridor Joint Powers Board-Caltrain, composed of the City and County of San Francisco, the San Mateo County Transit District, and the Santa Clara Valley Transportation Authority; the California High Speed Rail Authority (CHSRA); and, the California Department of Transportation (Caltrans).
Regular Board meetings are held on the second Thursday of each month at 9:30 am in San Francisco City Hall Room 416, 1 Dr. Carlton B. Goodlett Place, San Francisco, CA 94102.
All Board meetings are open to the public and are generally televised live on SFGovTV2, cable channel 78.  Live broadcasts can also be viewed online at sfgovtv.org or by clicking on the direct link here. SFGovTV archives include a recording of each meeting, an agenda with links to the specific portion of the meeting, a file containing all closed captions for the deaf from the meeting and an MP3 recording of the meeting. Please check the Meetings page of our website for agendas, minutes, and notice of any cancellations, room changes, or special meetings.
Board of Directors
Jeff Gee, Vice Chair
Peninsula Corridor Joint Powers Board Representative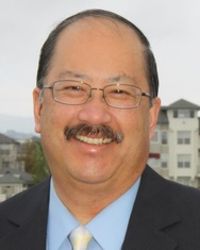 Jeff Gee was appointed to the TJPA Board by the Joint Powers Board (Caltrain) in December 2015.  He has represented the City of Redwood City, and San Mateo County by serving on several regional public agency committees and boards, including his appointments as a Director and Past-Chairman of the San Mateo County Transportation District (SamTrans) Board of Directors; a Director on the Joint Powers Board (JPB) which oversees Caltrain, Past-Chairman of the San Francisco Airport Community Roundtable; and Past-Chairman of Commute.org, San Mateo County's transportation demand management organization.
Jeff served two terms on the Redwood City Council.  He was elected to his first term in 2009, served as Redwood City's Mayor in 2014 and 2015, and served as Vice Mayor in 2012 and 2013.
Elaine Forbes
Office of the San Francisco Mayor Representative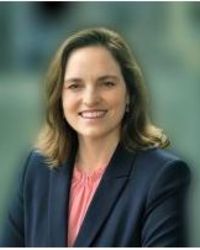 Elaine Forbes leads the Port to responsibly manage the waterfront as the gateway to a world-class city and advances environmentally and financially sustainable maritime, recreational, and economic opportunities to serve the City, Bay Area region, and California.
At the recommendation of the Port Commission, Mayor Edwin Lee appointed Elaine Forbes Executive Director of the Port on October 12, 2016. Elaine is one of 12 women Port Directors in the United States.  Before her appointment as Executive Director, she served as Deputy Director for Finance and Administration for the Port for six years.
Prior to joining the Port, Elaine held executive management and leadership positions at both the San Francisco Planning Department and the San Francisco International Airport. She also worked for the San Francisco Board of Supervisors Budget Analyst's Office providing fiscal and policy analysis and evaluating and reporting on complex municipal issues.
Before beginning her tenure with the City and County of San Francisco in 2000, she worked as a redevelopment agency planner for the City of Oakland. She also has worked for several non-profit land use policy and economic development organizations including the Urban Strategies Council and the California Budget Project.
Elaine holds a Master's degree with honors from the University of California, Los Angeles in Community and Economic Development, as well as a Bachelor of Arts degree with honors from Mills College in Oakland. She is also a member of the Phi Beta Kappa Society. She was born in San Francisco and resides in the Castro neighborhood with her partner.
Matt Haney
San Francisco Board of Supervisors Representative
See here for bio.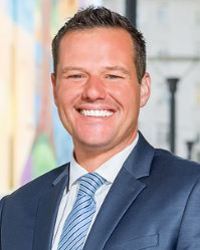 Michael Hursh
AC Transit Representative

Mike was appointed to the TJPA Board by the AC Transit Board of Directors in October 2018.  He has been the General Manager of AC Transit since September 2015. He is a nine-year veteran of the Santa Clara Valley Transportation Authority (VTA), serving as the Deputy Director, Operations for Maintenance and Security, and between 2012 and 2015 as the Chief Operating Officer. As COO, Mike directed all VTA transit operations, including bus and light rail, operator training, accessible services, planning, scheduling, and facility maintenance. Among his previous positions, he served as Deputy General Manager for Maintenance, Safety and Training for the San Francisco Municipal Railway.
Mike is a champion for the environment and has a thorough understanding of public transportation in the Bay Area. He values customers, key stakeholders and employees who make transit systems work.
A native of Reno, Nevada, Mike is a long-time Bay Area resident and veteran of the United States Air Force, serving six years in active duty and five years as a reservist in the California Air National Guard. He is a past chair of the California Transit Association Rail Operations & Regulatory Committee and graduate of Leadership Contra Costa.
Boris Lipkin 
California High Speed Rail Authority Representative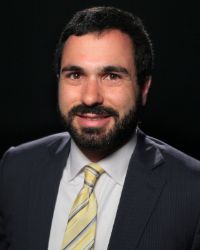 Boris Lipkin was appointed Northern California Regional Director for the California High-Speed Rail Authority (Authority) by Governor Edmund G. Brown in the summer of 2018. As the Northern California Regional Director, Boris is leading the planning and delivery of the high-speed rail program in the Northern California region. In this capacity, Boris has also been appointed as the Authority's representative on the Transbay Joint Powers Authority Board of Directors.
Boris previously served in several roles with the high-speed rail program since 2011. Before being appointed as Northern California Regional Director, Boris had served as Deputy Director of Strategic Planning where he led the Strategic Initiatives Office. In that role, Boris worked to develop the Authority's business plans and led efforts to gain access to more than $3 billion in state bond funds for Caltrain's Electrification Project and high-speed rail construction in the Central Valley. Prior to joining the Authority, Boris was a Consultant with the Strategic Consulting practice at Parsons Brinckerhoff (now WSP) where he helped clients resolve complex funding, policy, commercial, and strategic challenges.
Jeffrey Tumlin
San Francisco Municipal Transportation Agency Representative
See here for bio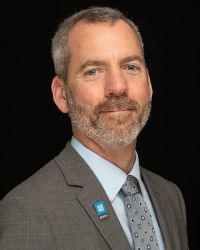 San Francisco Board of Supervisors Representative
Vacant

State Department of Transportation (Caltrans) Representative
Ex-Officio: Vacant
Alternate Directors:
Bruce Armistead for California High Speed Rail Authority
Cheryl Brinkman for San Francisco Municipal Transportation Authority
Tilly Chang for San Francisco Board of Supervisors
Elsa Ortiz for AC Transit
Board Policies